Commercial Foodservice
Resources, Recipes, and Bulk &
Wholesale Products
Consumers' dining habits are evolving, and they are increasingly seeking options
with real, delicious and flavorful ingredients. Danone Away From Home has the
plant-based, yogurt, and coffee portfolio offerings to keep your customers happy!
---
Designed for Back of House
Culinary Creations
From apps and entreés to smoothies and sweets, there's no limit to what
you can do with Silk® and So Delicious®.
Yogurt and Yogurt Alternatives
Cooking with yogurt goes way beyond great taste and creamy texture,
it can also add less fat to recipes1.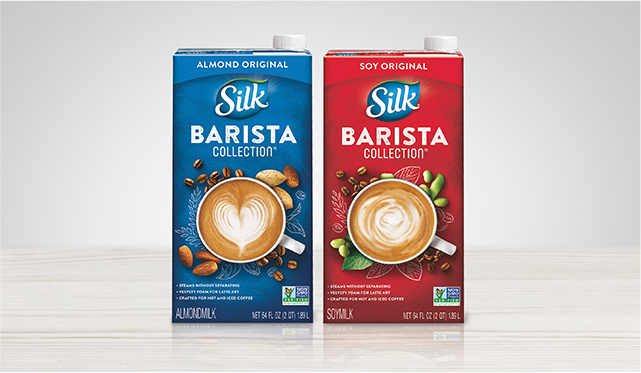 Formulated with baristas in mind, Silk
Barista collection options steam without
separating, create a velvety foam, and
are formulated to be used hot or cold.
Available in Almond and Soy.
Offering variety is critical to driving
cup sales. Portion control creamers
allow for customization and
cleanliness across the coffee bar.
Plant-based creaming is on the rise,
with nearly 2/3 of consumers using
a plant-based milk or creamer in
their coffee2.
Horizon® Organic
Danimals®
Oikos Triple Zero Greek
Nonfat Yogurt Cups
Silk Almondmilk
Bottles
Product News and Features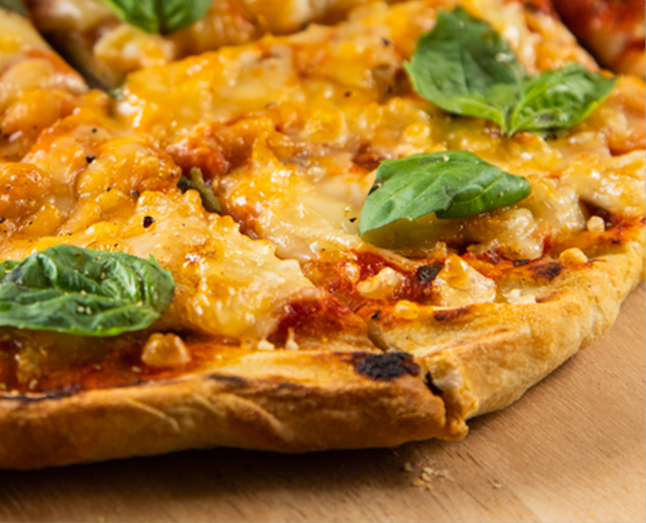 So Delicious Dairy Free
Cheese Alternative
What's more soul nourishing than creamy, melty goodness? Choose from dairy-free Mozzarella, Cheddar and Cheddar-Jack flavored styles for queso, grilled cheese, veggie burgers and more. Oh and our Cheese Alternatives are dairy-free, soy-free and verified by the Non-GMO Project, too.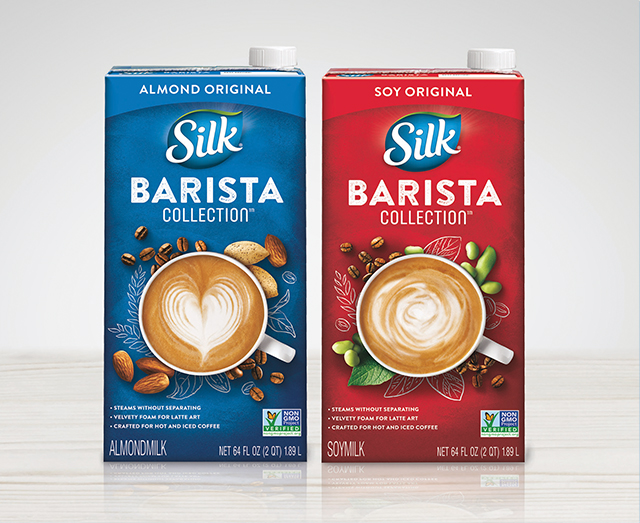 Introducing new
Silk Barista Collection!
Steams without separating: A dairy-free
choice that holds up to the heat.
Velvety foam: Glossy microfoam for
beautiful latte art and drizzles.
Use hot or cold: formulated for versatility.
Great for tea and smoothies.
---
Commercial Recipes
Discover new recipes from Danone to expand your culinary offerings and meet the
needs of your customers' increasingly diverse dietary needs.
1 At least 80 percent less fat than regular cream cheese, mayonnaise and sour cream based on USDA Database May 2013.
2 Dataseential Buzz Report 2019
3 IRI Groc + Super + TTL US Conv L52 wks ending 5/26/19
4 Total US - Multi Outlet Rolling 52 Weeks ending 07/28/19
5 IRI Total US – Multi Outlet, 52 weeks ending 8/25/19