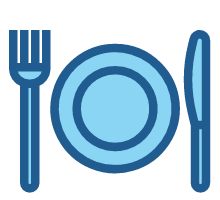 Commercial Foodservice
Resources, Recipes,
and Bulk & Wholesale Products
Consumers' dining habits are evolving, and they are increasingly seeking options with real, delicious and flavorful ingredients. Danone Away From Home has the plant-based, yogurt, and coffee portfolio offerings to keep your customers happy!
Designed for Back of House Culinary Creations
Plant-Based
From apps and entreés to smoothies and sweets, there's no limit to what
you can do with Silk® and So Delicious®.
Yogurt and Yogurt Alternatives
Cooking with yogurt goes way beyond great taste and creamy texture,
it can also add less fat to recipes1.
Coffee
Kids Meal
Grab & Cooler
Product News & Features
Plant Based Recipes
Yogurt Based Recipes
Downloads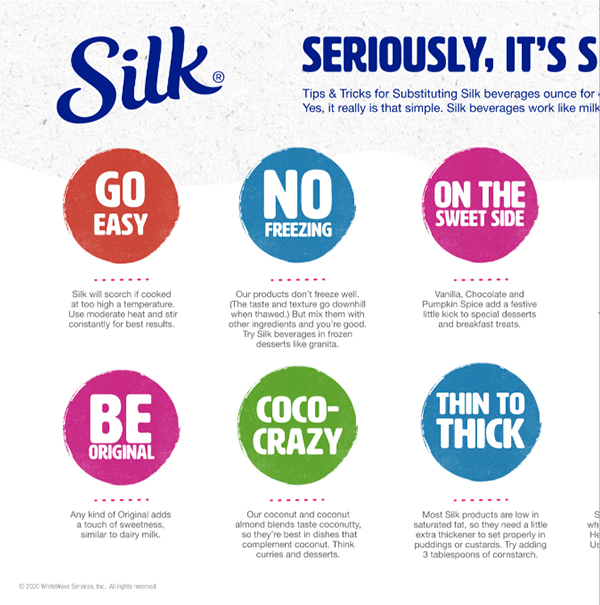 Cooking with plant-based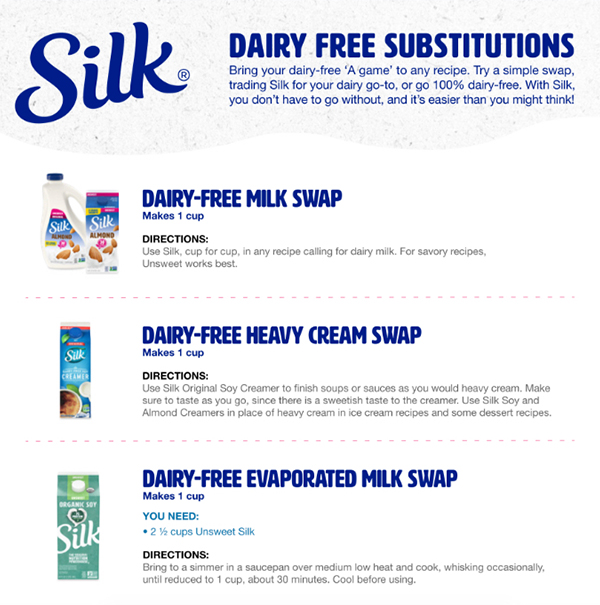 Dairy Subsituttions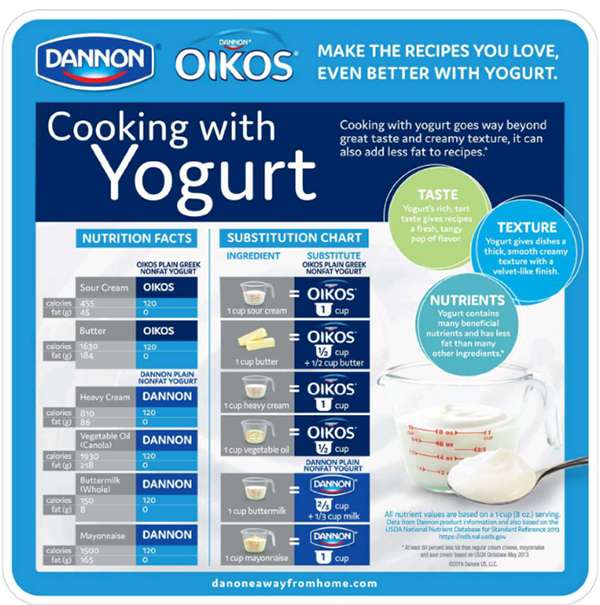 Yogurt Conversion Chart
Tools
Ready to purchase?
Get in touch with our sales team.
Solutions for every industry
1 At least 80 percent less fat than regular cream cheese, mayonnaise and sour cream based on USDA Database May 2013.
2 Dataseential Buzz Report 2019
3 IRI Groc + Super + TTL US Conv L52 wks ending 5/26/19
4 Total US - Multi Outlet Rolling 52 Weeks ending 07/28/19
5 IRI Total US – Multi Outlet, 52 weeks ending 8/25/19