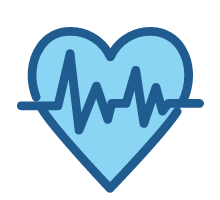 Healthcare Foodservice
Resources, Recipes,
and Bulk & Wholesale Products
Healthcare is one of the fastest growing segments in Foodservice. Consumers are demanding more from their healthcare operators, and operators must balance consumer desires with their dietary needs. Danone Away From Home has a broad portfolio of yogurt, plant-based, organic, and coffee products to meet both consumer and operator needs in this channel.
Yogurt and Yogurt Alternatives
Yogurt is aligned with consumer trends towards functional foods with delicious ingredients.
Danone North America is the #1 manufacturer in the Yogurt category and the only
manufacturer that plays across Yogurt segments.1
Single Serve
Bulk
Plant-Based Beverages
The demand for plant-based items is growing, as 31% of consumers identify as
"flexitarians"2. Silk and So Delicious are leading plant-based brands, available in many
sizes and formats to meet your needs.
Cold Brew Coffee
Cold Brew is driving the growth in the Ready-to-Drink Coffee category, and
SToKTM is the #1 Cold Brew Brand across channels3!
Coffee Creamer
Danone North America has a large portfolio of creamers available in diverse
formats to suit all consumer and operator needs.
Product News & Features
Plant Based Recipes
Yogurt Based Recipes
Ready to purchase?
Get in touch with our sales team.
Solutions for every industry
1 National Coffee Data Trends- Jan. 2019, National Coffee Association | 2 NPD Supply Track, 12 months ending January
2019, $ Share | 3 IRI MULO 52W ending 6/30/19 | 4 Datassential Buzz Report 2019
5 Danone Coffee Bar 5 Study | 6 Datassential Buzz Report 2019 | 7 IRI Groc+Super + TTL US Conv L52 wks ending 5/26/19