Business & Industry Foodservice
Resources, Recipes, and Bulk &
Wholesale Products
Businesses must evolve for a new workforce of Gen Z and Millennials. Focusing on
health and convenience in food offerings is important to attract and keep
these
younger workers.
---
The Coffee Bar
Danone North America has a large portfolio of creamers available in diverse formats.
This includes International Delight® – the #1 creamer brand in away from home1,
along with plant-based options including Silk® – the #1 plant-based beverage brand2.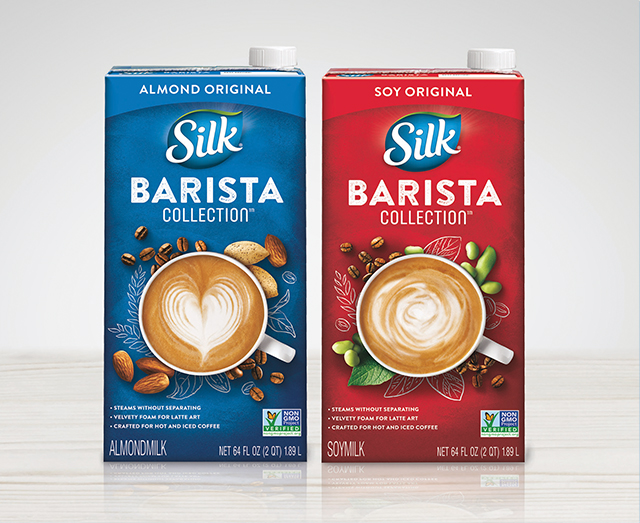 Introducing new
Silk Barista Collection!
Steams without separating: A dairy-free choice that holds up to the heat.
Velvety foam: Glossy microfoam for beautiful latte art and drizzles.
Use hot or cold: formulated for versatility. Great for tea and smoothies.
Single Serve Items
Consumers are increasingly looking for better-for-you, grab-and-go food and
beverage options to fit into their busy workday.
Yogurt and Yogurt Alternatives
Bulk – for Back of House Culinary Creations
Keep up with demand for culinary offerings created for a variety of dietary needs
with bulk products including plant-based options.
Yogurt and Yogurt Alternatives
Business & Industry Recipes
Find new recipe ideas to serve up more options that are operationally friendly and
offer more to a wider range of dietary needs.
1 NPD Supply Track, 12 months, ending January 2019, $ Share
2 IRI Total US 52WE 6-30-19, $ Sales