Contact Us
We look forward to
talking with you.
---
Please complete the form below and a representative will contact you shortly to discuss exciting opportunities,
or call us: 888-620-9910
(*) Denotes required field
Creamiser Equipment
Inquiries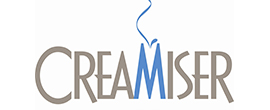 For dispenser questions or
support,
contact CreaMiser®
Products at
800-905-3366
YoCream Product
Inquiries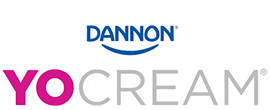 For soft serve questions or support,
contact YoCream® at
800-962-7326
Danone North America Consumer Response Center
Our Commitment to Accessibility
We are committed to creating an environment that is equally accessible to all members of the community. As part of this commitment, we strive to facilitate the accommodation of individuals with disabilities so that all may share the same level of access to its website content.
If you are vision-impaired or have some other impairment covered by the Americans with Disabilities Act or a similar law, and you wish to discuss potential accommodations related to using this website, please fill out the contact form on this page or call us at 888-620-9910 for assistance. If you are having problems accessing careers information, or if you need assistance completing the application process, you may call 914-872-8816 for information or contact Human Resources directly at Danone.TA@Danone.com.
Please Note: This contact information is provided only to facilitate accommodation requests and any other use is restricted.
Telecommunications Relay Services (TRS)
We accept calls made via Telecommunications Relay Service (TRS). This type of service allows for two-way communications for those with hearing or speech disabilities.