Oikos Blended Nonfat Greek 5.3 oz Cups
Oikos Blended Nonfat Greek Variety Pack
Good farms equal good food
Yogurt this amazing doesn't come from just anywhere. Our milk comes from our amazing
farmer partners: people who stand up for health and integrity the same way we do. We do it for
them. We do it for the earth. And we do it for you.

It's about community
Fact: If you love yogurt, you've gotta love farms. We love yogurt (obviously) so we are committed to sourcing our milk for our Minster, OH plant differently – we support our farming partners by paying fair rates and signing long-term contracts, sothey can inspire the next generation of rockstar milk producers. Win. Win. Win.

Care for the cows begins with care for the farmer
And we oughta know because we keep it real with the farmers who raise them. Our farmers deserve it. We require it.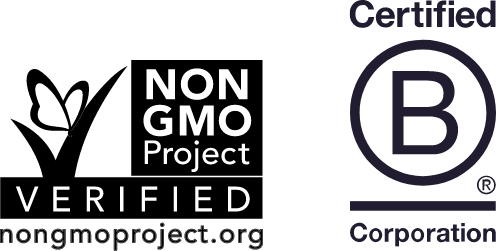 We're doing a lot, but we're not doing it alone.
All our Blended and Triple Zero Nonfat Yogurts are Non-GMO Project Verified.
Our Blended yogurts are made from milk sourced only from family owned farms.
The milk in our Blended yogurts comes from farms that participate in our soil health program. We are proud to implement Regenerative Agriculture practices at the farm level.

Our Sustainability Roadmap
We're proud of what we've accomplished with Oikos Blended yogurts, but we know
there's more to be done. We've set a company goal to achieve non-GMO verified status
for every Oikos product by 2023, and 100% recyclable packaging across our yogurt
family by 2025.
Certified B‑Corporation
We're using our business as a force for good.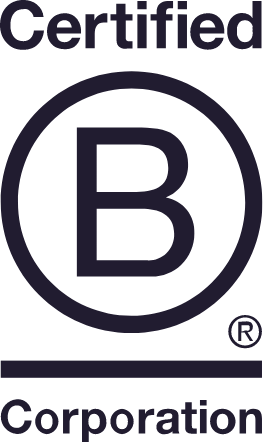 What is B-Corp?
Certified B CorporationsTM are a new kind of business that balances purpose and profit. They are legally required to consider the impact of their decisions on their workers, customers, suppliers, community, and the environment. This is a community of leaders, driving a global movement of people using business as a force for goodTM. We're now part of a global community, joining over 3,900 Certified B CorporationsTM in 74 countries, helping redefine what success looks like in business, working toward reducing inequality and poverty, and fostering a healthier environment and stronger communities.

Why Go B-Corp?
In this increasingly complex world, consumers want to know whose interests companies are really serving. We're convinced that transparency is the key to trust with our consumers, our farmers, our staff and with our retailers. We're proud to have joined the B CorpTM community in 2018, as part of Danone North America.

How it Works
To achieve B CorpTM Certification, a company has to meet rigorous standards of verified social and environmental performance, public transparency and legal accountability. Companies must recertify every three years. Check out Danone North America's score and impact report here, or go to BCorporation.net for more details.
Frequently Asked Questions
Why does Oikos Greek yogurt taste so different from other non-greek plain yogurt?
Is Greek yogurt supposed to be this thick?
Yes! Oikos Greek yogurt has a creamy-thick texture due to the straining process.
How can Oikos Greek yogurt be so much higher in protein than regular non-Greek yogurt?
Where can I learn more about the company that makes Oikos yogurt?
What are the benefits of Greek yogurt?
Greek yogurt has about two times the protein vs. regular (non-Greek) yogurt. Protein (along with regular exercise) is important for building, maintaining, and repairing muscles. Plus, dairy protein contains all 9 essential amino acids the human body can't produce on its own. Amino acids are the building blocks that we need to create our own proteins.
Is Greek yogurt good for you?
All our Greek Yogurts are a good source of protein and calcium, and our flavored Greek Yogurts are a good source of Vitamin D.
How is Greek yogurt made?
Does Greek yogurt have dairy?
Yes, all Oikos Greek Yogurts are dairy. Oikos Greek Yogurt is made with milk; however, it usually contains less lactose vs. regular non strained yogurt.
Does Oikos yogurt have probiotics?
No, Oikos Greek Yogurt does not contain probiotic cultures, but it does contain yogurt cultures: S. thermophilus & L. bulgaricus.
Is Oikos yogurt gluten free?
Ready to purchase?
Get in touch with our sales team.
Solutions for every industry