College & University Foodservice
Resources, Recipes, and Bulk &
Wholesale Products
More than ever, college students are prioritizing plant-based eating, clean labels, and
responsible sourcing. They want to know where their food comes from and what's in
it. Danone Away From Home has the plant-based, yogurt, and coffee portfolio to
keep students happy on campus!
---
Designed for Back of House
Recipes
Dairy-Free
Creamers
International Delight®
Bulk Creamer
Portion Control
Creamers
SToKTM
Bulk Machine
Almondmilk and Soymilk Dispensers
Silk Almondmilk Dispenser
Oikos Triple Zero
Greek Nonfat Yogurt
So Delicious Coconut
Yogurt Alternative
---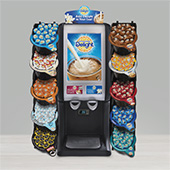 Display Bins
For more information,
please call
(888) 620-9910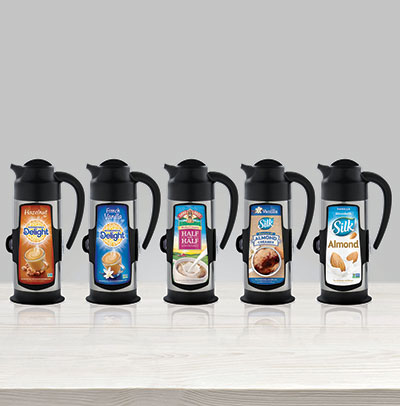 Carafe Wraps
For more information,
please call (888) 620-9910
---
Dining Hall Recipes
Get inspired and refresh your culinary offerings with a range of recipes, including
vegetarian and vegan options, that are perfect for cafeteria service throughout the
day, grab-and-go snacking, and more!