Convenience Stores Foodservice and For-Sale Items
Consumers today have an on-the-go lifestyle and use convenience stores to not just
refuel their cars, but also to refuel their bodies. Coffee remains a top selling item in
convenience stores as a part of consumers' morning routines and as a mid-day pick-me-up.
Consumers are also increasingly looking for better-for-you food and beverage
options in convenience stores.
---
Coffee Creamer
Customization is critical in convenience stores – 89% of consumers like to customize
their coffee. 66% of consumers cream their coffee and 35% like to mix more than
one flavor of creamer into their coffee1.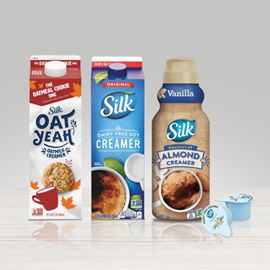 Offering dairy free creamer options is critical to satisfying all consumers and driving cup sales.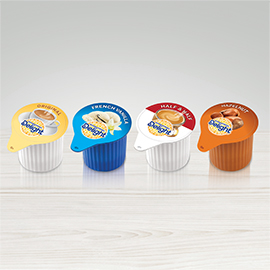 Variety drives cup sales and portion control creamers allow for customization and cleanliness across coffee bars.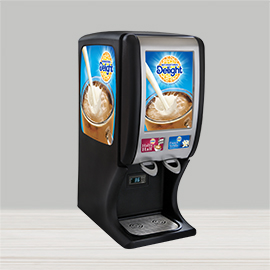 Bulk chilled creamer dispensers offer an efficient and profitable option for high traffic coffee bars
Cold Brew Coffee
Cold Brew is driving the growth in the Ready-to-Drink Coffee category, and SToKTM is the
top selling cold brew in both grocery and convenience stores2. SToK is available in:
Grab Some Good
Better-for-you food and beverage is growing 12-times faster than the overall
industry3, and consumers are willing to pay more for health and wellness benefits4.
Danone has consumer-loved plant-based, yogurt, and organic brands in convenient
on-the-go formats that fit their lives.
Silk®
Oikos®
Danone
Yogurt Smoothies
Horizon®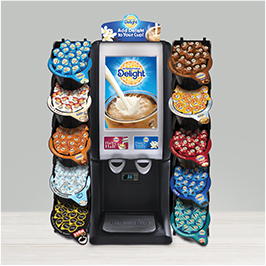 Display Bins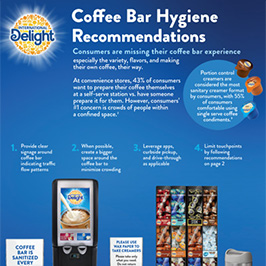 Coffee Bar
Hygiene Recommendations
For more information, please call
888-620-9910
---
1 Danone Coffee Bar 5 Study
2 IRI Groc+Super + TTL US Conv L52 wks ending 5/26/19
3Technomic Healthy Eating Trend Report, Oct 2016
4Technomic Healthy Eating Trend Report, Oct 2016