K-12 Foodservice Resources, Recipes, and Products
Kids eat what they love. We make
it easy to serve their nutritious
at-home favorites
for better participation and more smiles throughout the day. Our portfolio of K-12
products come in different packaging types to meet your bulk and single serve
needs. We also partner with K-12 culinary and nutritional experts to give you the
recipes and resources you need to give your students healthy and delicious meal
and snack choices.

Click here to see our K-12 resources to help you navigate the current crisis.
---
We Are Partners With Leading K-12 Organizations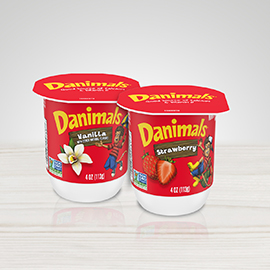 Danimals® is the #1 Kids Brand in the dairy aisle!1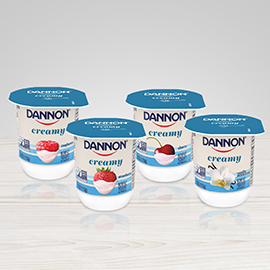 While Danimals is tailored to kids, Dannon® Creamy is the same great product tailored to older students.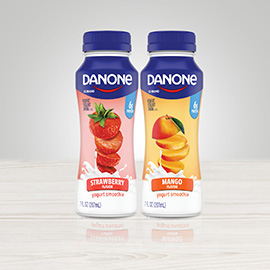 Students will love this yogurt smoothie with great flavors, and parents will love the 6g of protein!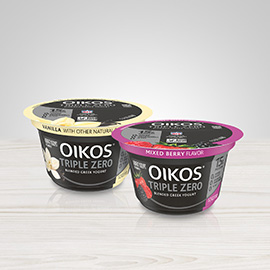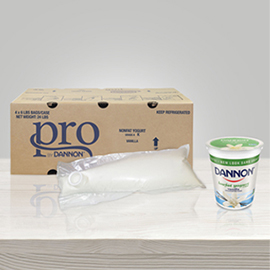 Dannon® offers bulk options that increase parfait hold times and are great in smoothies.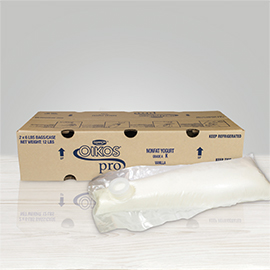 Dannon Oikos® Pro offers a bulk, high protein option from the top-selling foodservice Greek yogurt brand2.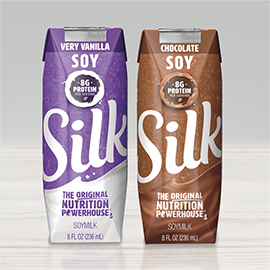 New Silk® Soy 8oz single serve qualifies for reimbursable meal programs
and as a Smart Snack!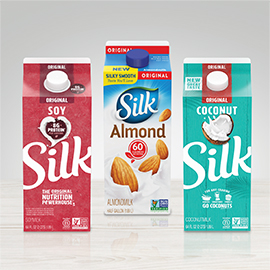 Silk Soymilk, Almondmilk and Coconutmilk
are great for use in breakfast bowls, stews,
soups and more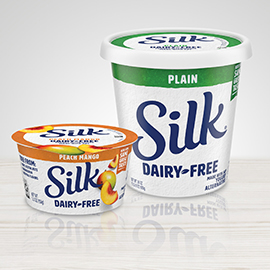 Silk is a leader in plant-based yogurt alternatives and fueling growth in the category3.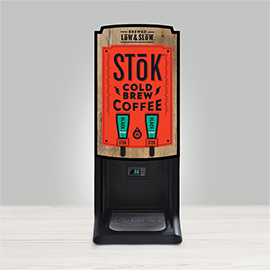 Increase participation among
high schoolers with SToKTM
Cold Brew Bulk Dispenser
• 160mg caffeine per 12 fl oz serving
• recommended intake not to exceed 1 serving/day
Product News
and Features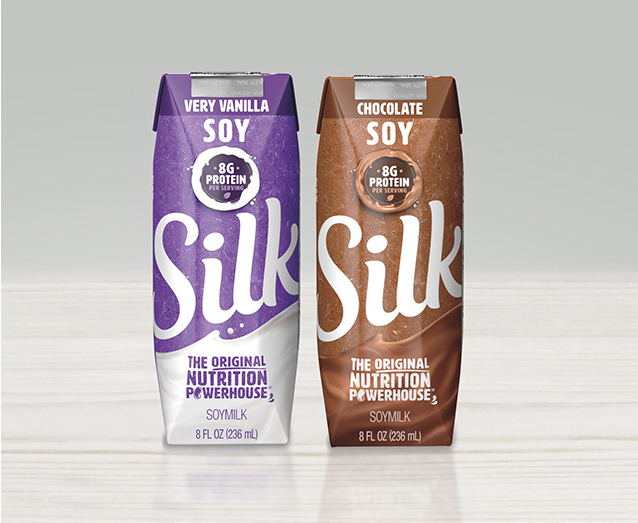 Silk Soymilk 8oz Single Serve now meets
USDA guidelines for K-12 Schools!
Delicious plant-based goodness from the brand America loves!
8g of complete protein to support muscle health
All the nutrition of Dairy Milk*
FREE from dairy, lactose, gluten & carrageenan
NO artificial colors or flavors
Calcium and Vitamin D to support strong bones
Shelf Stable, convenient format
Meets USDA Standards for Fluid Milk Substitute**
*Based on the USDA School Standards for Fluid Milk Substitute
**In School Nutrition Programs
Kid-Friendly Recipes
Let Danone inspire your culinary creativity with operationally friendly dishes that are
perfect for cafeteria service throughout the day, grab-and-go snacking and more!
---
1 1-Source: IRI POS MULO $ Share of Kids Segment w/e 5/19/19; IRI POS MULO Velocity YTD w/e 5/19/19
2 Oikos: #1 Bulk Greek Yogurt in Foodservice (source: NPD Supply Track 12 Months ending April 2019, $ Share)
3 IRI Total US – Multi Outlet, 52 weeks ending 8/25/19